THE ROGUE WAY
MADE IN THE U.S.A.
As history shows us, productive American factories not only produce better quality products, they also provide their workers with a sense of pride and a fair wage. Those employees, in turn, have the ability to purchase more goods within that same ecosystem, bringing orders back into the factories and sustaining the cycle. Stronger businesses. Better products. Happier workforce.
STRONGER BUSINESSES.
BETTER PRODUCTS.
HAPPIER WORKFORCE.

These basic principles are what we're talking about when we use the words "Industrial Revolution 2.0." It's not some grand, abstract concept. It's an understanding of the power of a self-sustaining community, and the risks of breaking any one link in the chain. Without a factory, workers wind up unemployed or in service industry jobs for minimum wage. With less money to spend, they are more likely to purchase cheap, imported goods from large retail box stores. This leads to more orders going overseas, local businesses suffering, and fewer jobs. It's a common reverse cycle with dire consequences.
This is why the Industrial Revolution 2.0 is something we believe in, and maybe more importantly, something we feel a responsibility to help advance in our own community. To prove it, we're building a manufacturing campus right in the middle of downtown Columbus, Ohio—showing our loyalty to the city in which we started.
The Rogue mission really is pretty simple when it comes to principles, but it's also not the "easy" way—otherwise, everyone would be doing it. What good thing ever came easy, though? One step in front of the other, we will take the mountain. See you on the other side.
Our mission at Rogue is a very simple one—and one from which we have never wavered.
We believe that a healthy American ecosystem is absolutely dependent on the strength of U.S. Manufacturing.
Keeping our manufacturing operations in the U.S. and hiring skilled American workers results in higher quality products and more economic growth within the local community.
Paying our employees a fair wage instills a sense of pride in their work and a sense of security in their lives.
With economic security, working men and women have the ability to purchase more goods within the wider ecosystem, helping other American businesses thrive.
To replenish their inventories as sales increase, local businesses send more orders back to Rogue and other U.S. factories, beginning the cycle anew.
Hire skilled American employees to work at our U.S. based manufacturing operations.
Pay our employees a fair wage.
Working men and women can purchase more, helping other American businesses thrive.
Local businesses send more orders back to Rogue and other U.S. factories, beginning the cycle anew.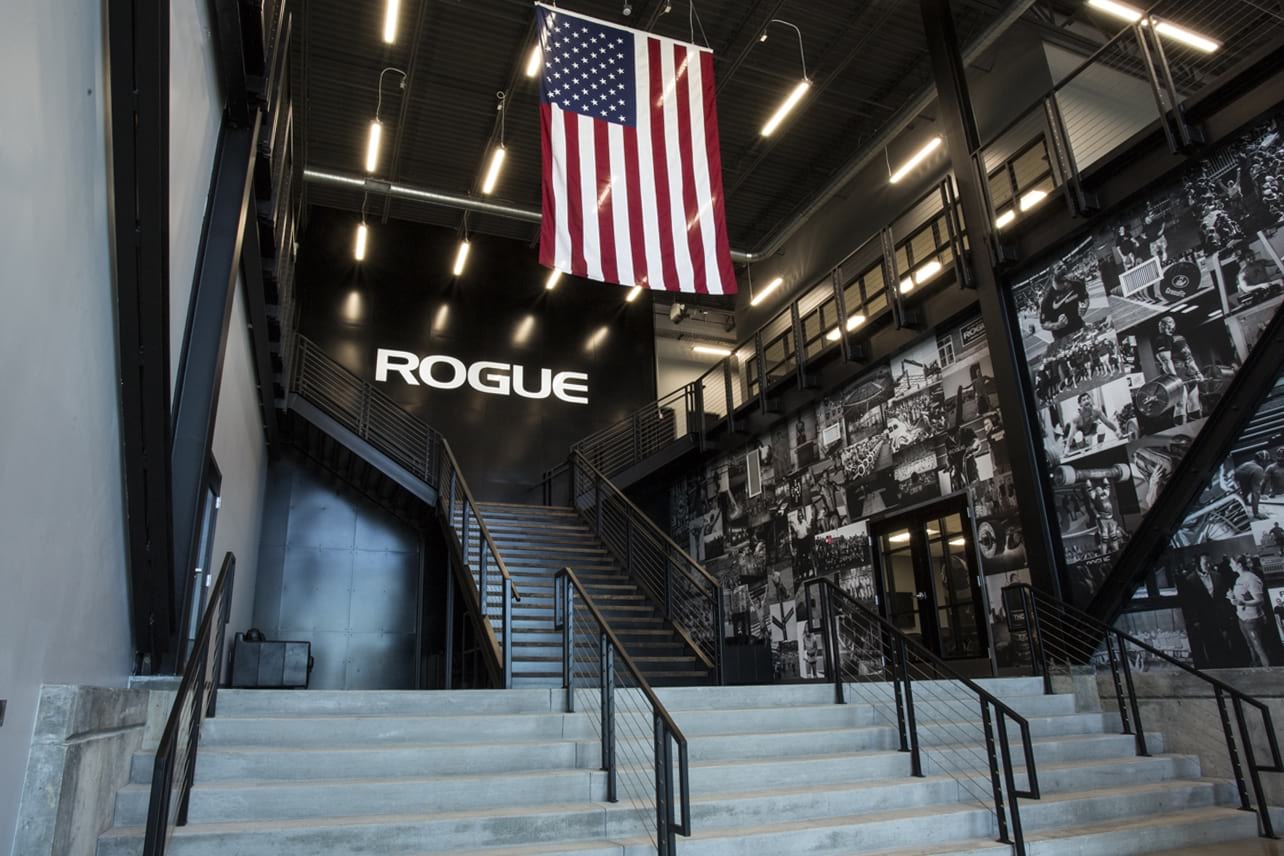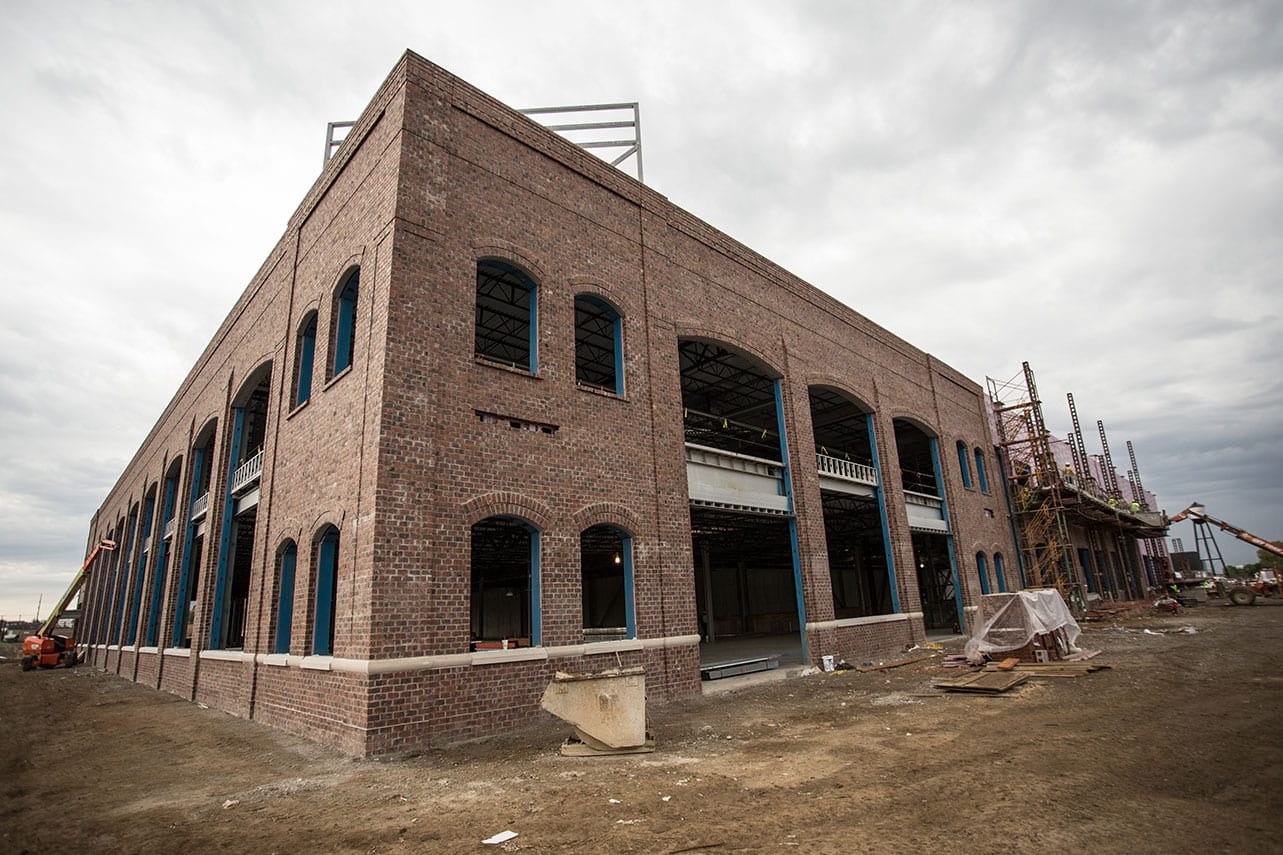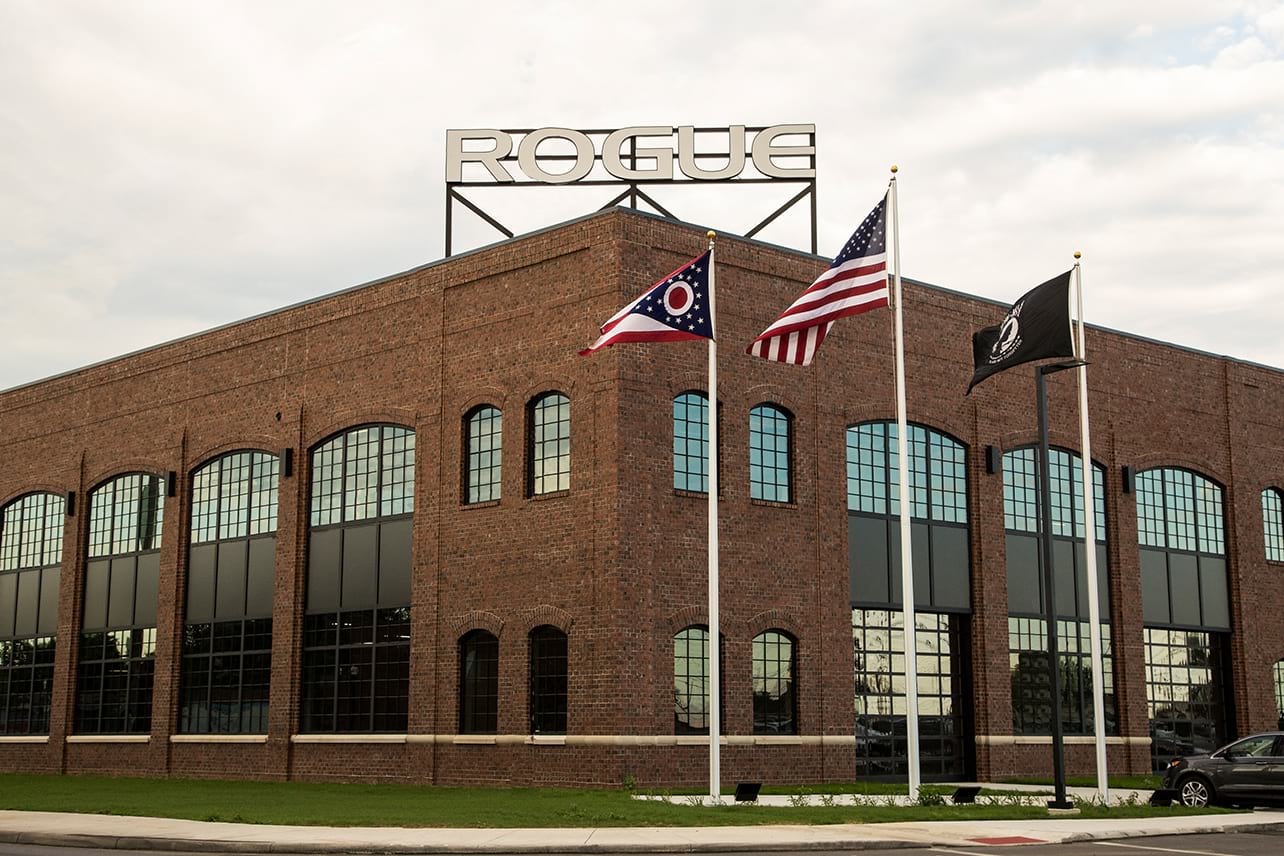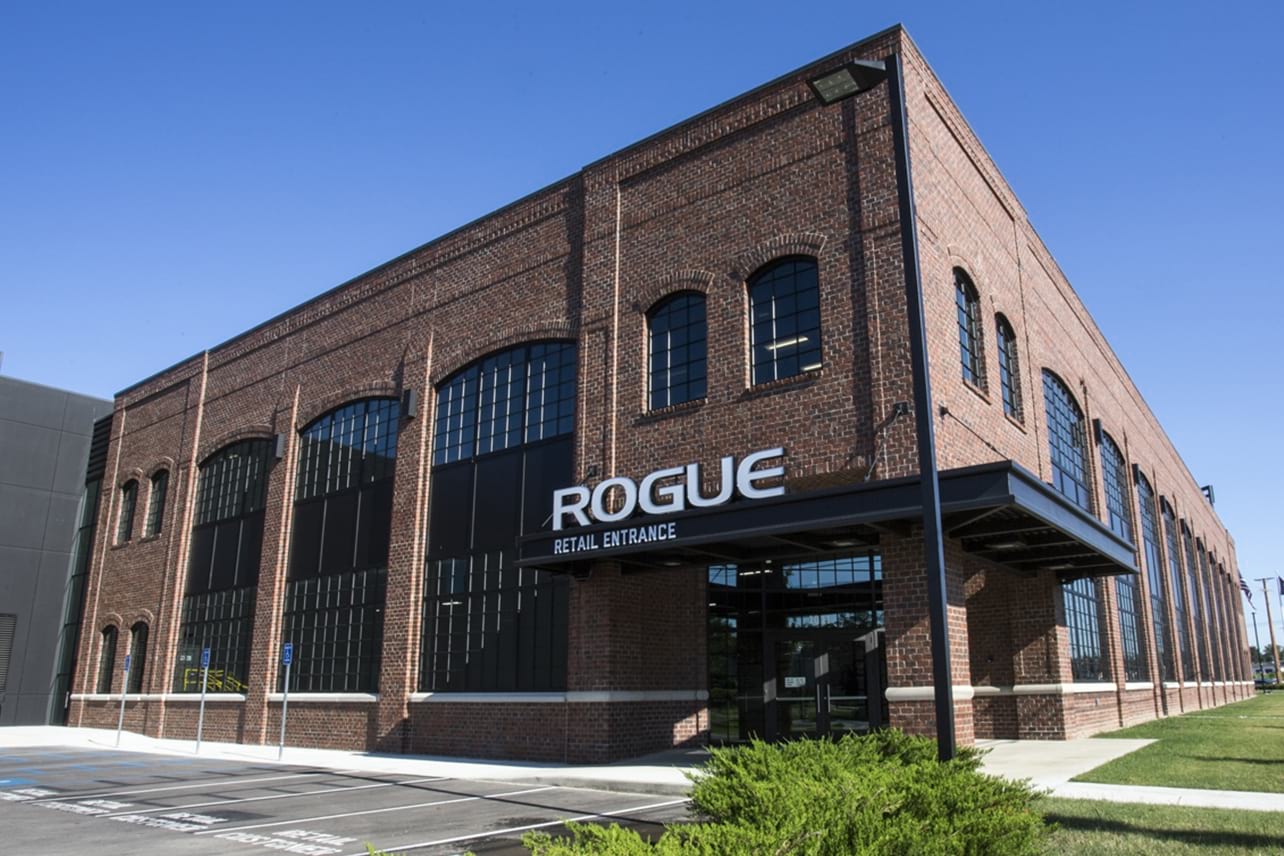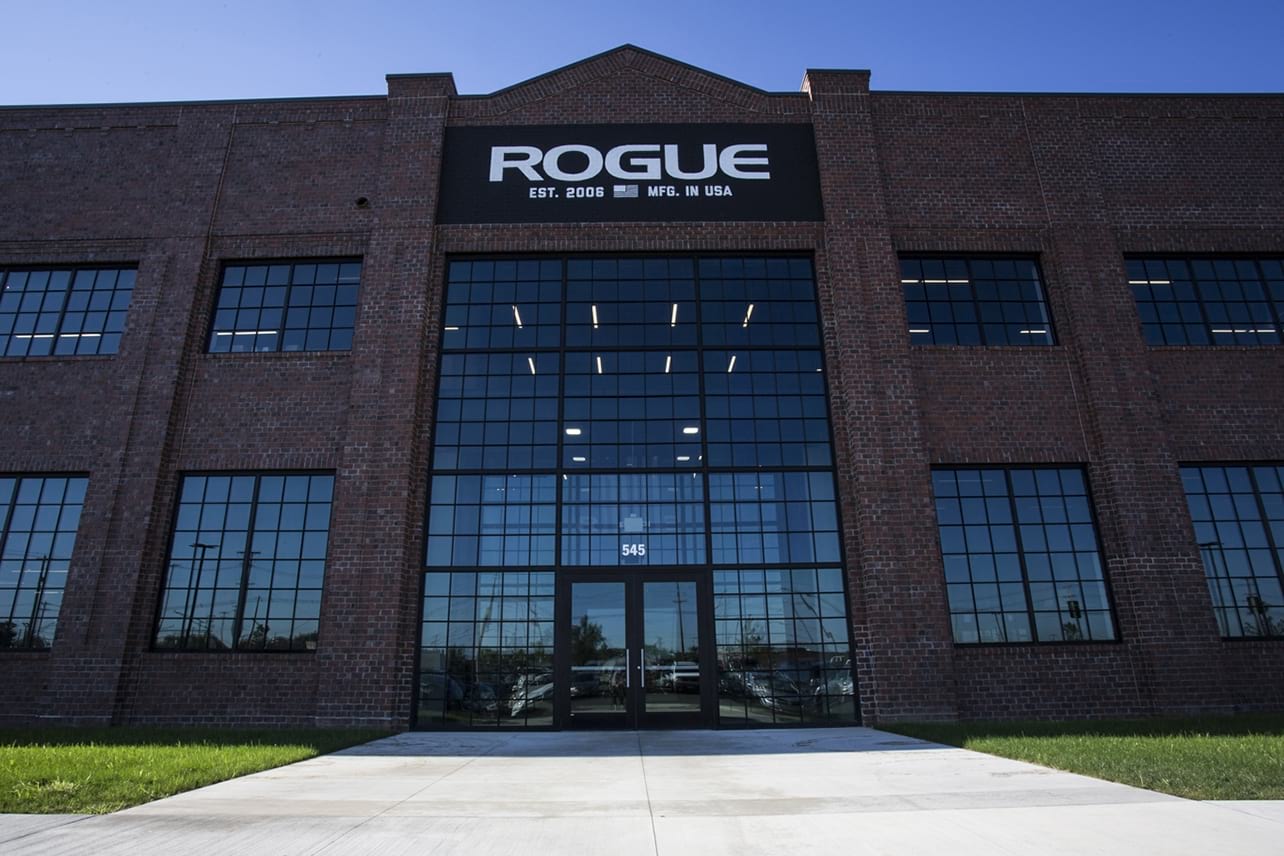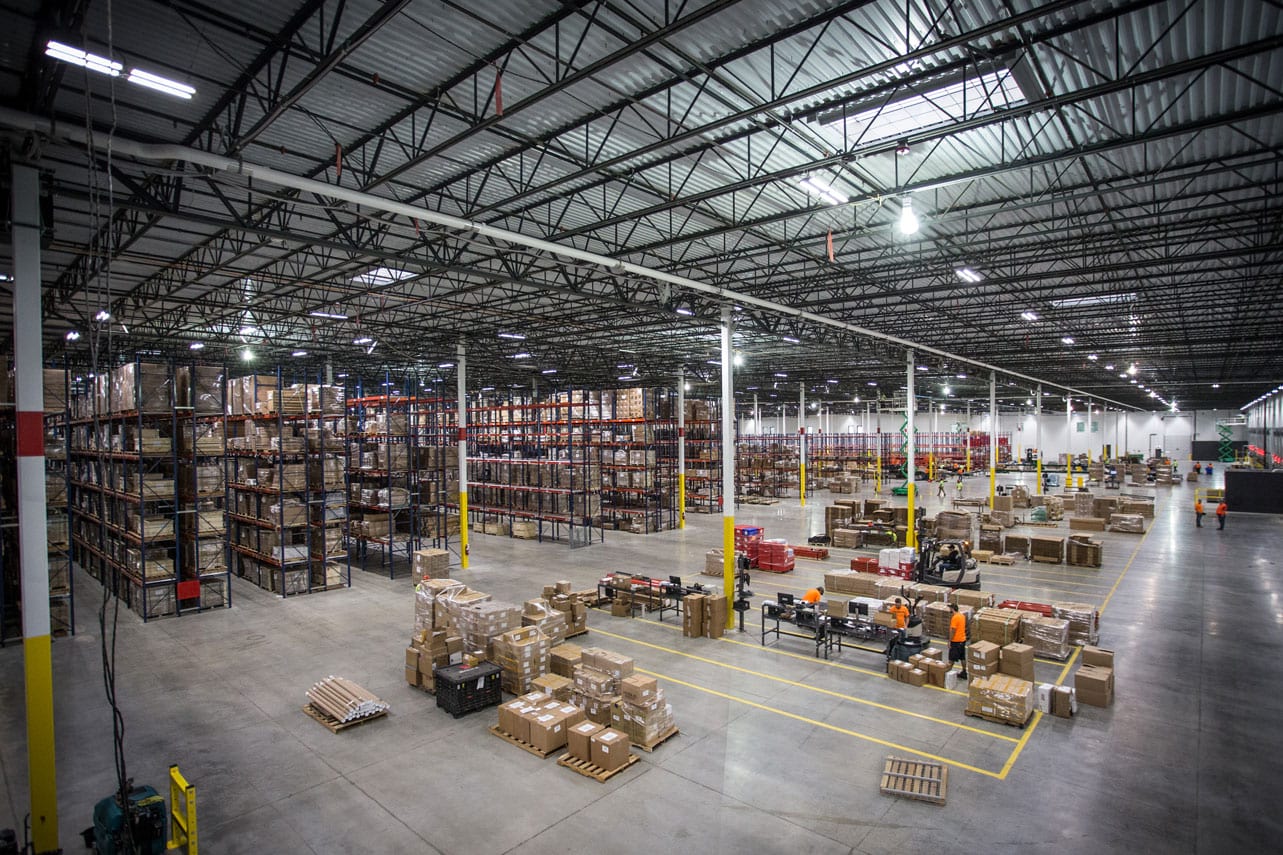 In 2015 we began work on a 600,000 square foot campus.
This building has consolidated our manufacturing, distribution and headquarters in the heart of Columbus, Ohio. We believe being in one building has made our team stronger – and that is an investment in our future. The Industrial Revolution 2.0 is happening and we are proud to be a part of it! We're currently hiring — check out our Jobs Board if you would like to be on the Rogue Team.
ABOUT THE BUILDING
LED lights, skylights and clear-height windows are throughout the facility allowing you to see from the front to the back of the building.
It is 100% air conditioned so that every team member can work in a climate controlled environment. This makes our welders and powder coaters especially happy!
We have two gyms so our employees can always get a workout in.
WE ARE BUILDING A
REVOLUTION
IN COLUMBUS, OHIO

Overview of Benefits

Healthcare
Rogue offers competitive medical, dental and vision coverage options through Anthem Blue Cross Blue Shield for Rogue team members and their eligible family members, including domestic partners.
Financial Protection
Life insurance, AD&D insurance, short-term disability, long-term disability and workers' compensation are offered.
Compensation
We like to reward Rogue team members for their hard work and commitment to our company. Rogue has a competitive pay structure that offers team members room to grow. We conduct annual compensation reviews to ensure Rogue team members are receiving compensation commensurate with their performance.
Bonus & Retirement
Team members are eligible to earn a Performance Compensation Bonus each quarter. In addition, Rogue offers 401(k) with matching company contributions and Profit Sharing.
Parental Leave
Parental Leave is available to new Mothers and Fathers to help assist team members welcome a new child to their family. Rogue offers two weeks of paid leave to parents to enjoy with their newest addition to the family. This is available to all team members who have worked at Rogue for at least 1 year of continuous service.
Vacations & Holidays
Everyone needs some time off from work to take care of personal business, enjoy a well-earned vacation, or just unwind from the demands of everyday life. At Rogue, we offer Paid Time Off benefits in addition to paid company holidays.
Work Attire Program
Rogue Fitness recognizes the importance of helping all team members acquire the proper apparel and equipment to create a safe workplace. We provide Rogue apparel, uniforms, and personal protective equipment to all Rogue team members working in our facilities at no cost. Additional reimbursements are in place for work boots and prescription safety glasses.
Rogue Team Member Perks
Merchandise Discounts, Free Rogue Gym Membership, CrossFit Level 1 Certifications, Exclusive Access to Special Events, Professional Development Programs and more!
---