Functional Bodybuilding - Functional Body Composition 2 - Male Edition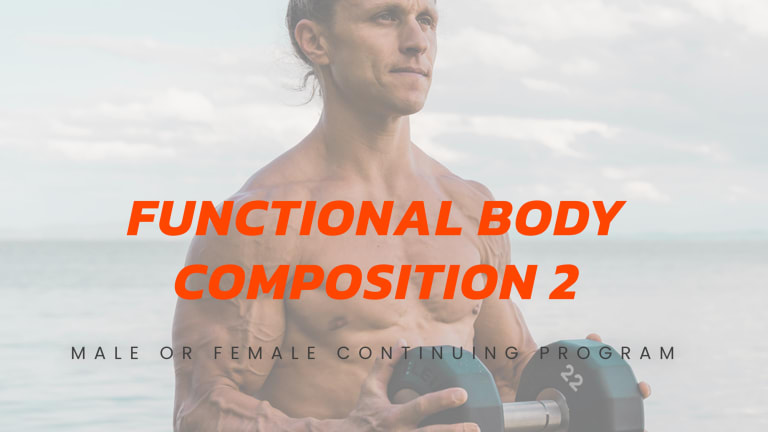 Functional Bodybuilding - Functional Body Composition 2 - Male Edition
Purchased programs will appear within your Rogue Account in both the web browser and Rogue App.
Product Description
For athletes who enjoyed the results of Functional Body Composition 1.0, Version 2.0 continues the program with a brand new 8-week eBook, this time with separate male and female tracks. This new cycle is optimized for building muscle while burning fat, and includes smart supersets that target all the right places while challenging you just enough and avoiding injury and burnout.
Read More
PLEASE NOTE: This is a digital file and NOT a physical book. The digital file will be accessible in your Rogue account used for purchase and cannot be transferred.
Returns and refunds are not available for non-physical items.
#RYOUROGUE
Tag your photos on Instagram and Twitter with #RYOUROGUE for a chance to be featured in our gallery
View Full Gallery