Recall Notices
MobilityWOD Door Anchor Recall Notice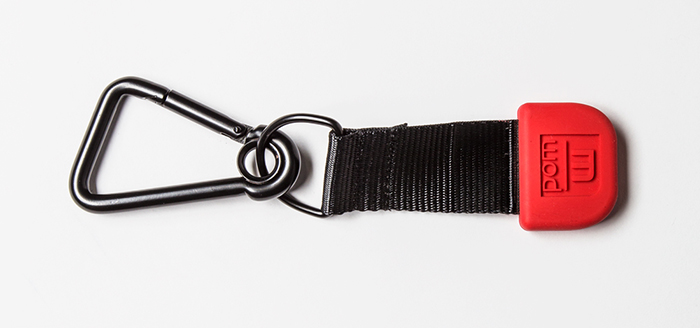 Dear Valued Customer:
Shortly after releasing the MobilityWOD Door Anchor we became aware of issues related to the nylon strap pulling free of the anchor. Three users reported issues to us, and our own internal testing confirmed that the anchors did not meet Rogue's standards for quality and durability. The anchors were designed by Avus Designs. Avus had performed significant static load tests on the anchors, but in real life practice the dynamic nature of the use of the anchors could lead to the strap pulling free of the anchor under load, posing an injury hazard to users.
We decided to voluntarily recall all of the anchors and offer you your choice of a Rogue Fitness gift card or full refund of the purchase price. In addition you will also be receiving an email and a packet from us with a letter explaining the recall, a response form, and containing a postage-paid shipping label. If you purchased mobility bands with the anchor and wish to return them we will also issue their price in a gift card or refund.
You may obtain the gift card or refund by:
Filling out this release liability form, or
Completing the form that will be mailed to you by Rogue.
Upon submission or return of the form you will be issued your selection of the gift card or refund.
As part of the recall process you will be required to cut the red plastic anchor from the webbing and return it to us using the postage-paid shipping label provided by Rogue.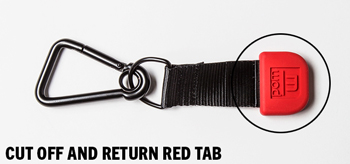 Please note that the mobility bands are NOT subject to this recall, and we have no indication that any have failed.
We here at Rogue apologize for this inconvenience, and we are available around the clock to field any questions or concerns you may have about this process. Once we have received your form and the cut plastic end from your anchor we will issue your credit as soon as possible.
If you have any questions:
You can email: [email protected]
You can call: Contact Coulter Ventures LLC at 844-216-3846 between 9 am and 5 pm Monday through Friday, or visit the firm's website at https://www.roguefitness.com/.
Black Diamond Carabiner Recall Notice
PRODUCT MANUFACTURED BETWEEN DECEMBER 2014 AND JANUARY 2016
Salt Lake City, Utah (February 4, 2016) - Black Diamond Equipment, Ltd., in cooperation with the U.S. Consumer Product Safety Commission (CPSC), voluntarily issued a recall, subject to user inspection, of carabiners/quickdraws because of the possibility of defects in the gate that could cause the carabiner to fail or function incorrectly.
This recall concerns carabiners/quickdraws with manufacturing codes between 4350 and 6018.
In some carabiners, the gate rivets (in solid gate carabiners) and wire ends (in wiregate carabiners) attaching the gate to the carabiner body may not be properly manufactured, potentially resulting in the gate becoming detached.
Additionally, in some screwgate carabiners, the locking sleeve may not have been correctly assembled, resulting in a locking carabiner that does not lock properly.
No accidents have been reported; however, in the interest of customer safety, Black Diamond has decided to voluntarily issue a recall, subject to user inspection.
If you own carabiners/quickdraws that fall within the scope of this recall:
1.) Stop use immediately
2.) Complete Self Inspection Procedure and submit claim if necessary.
If you have any questions:
You can email: [email protected]
You can call: 800-775-5552