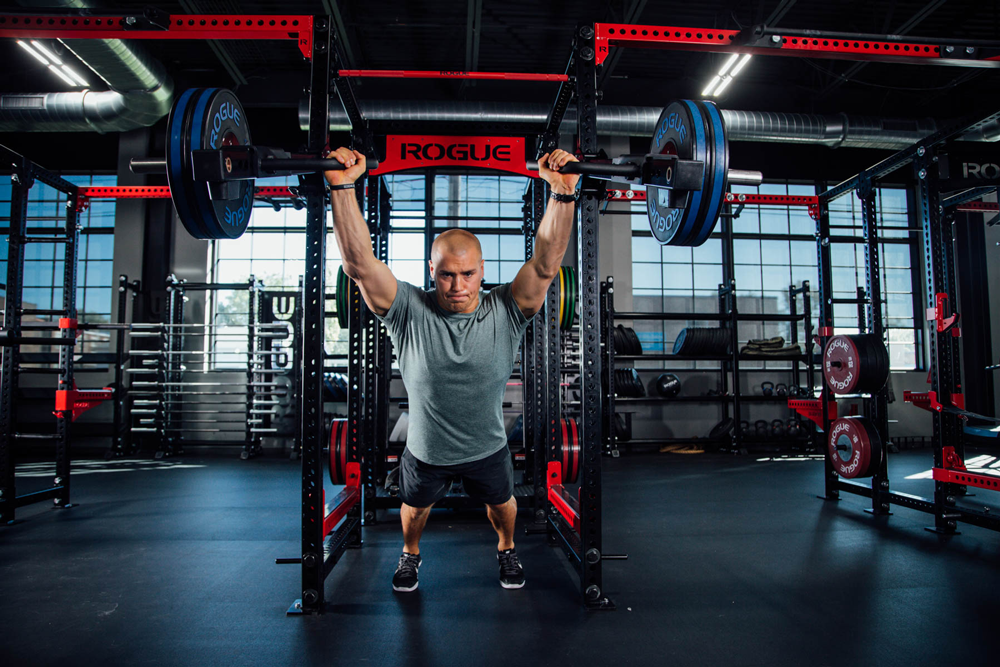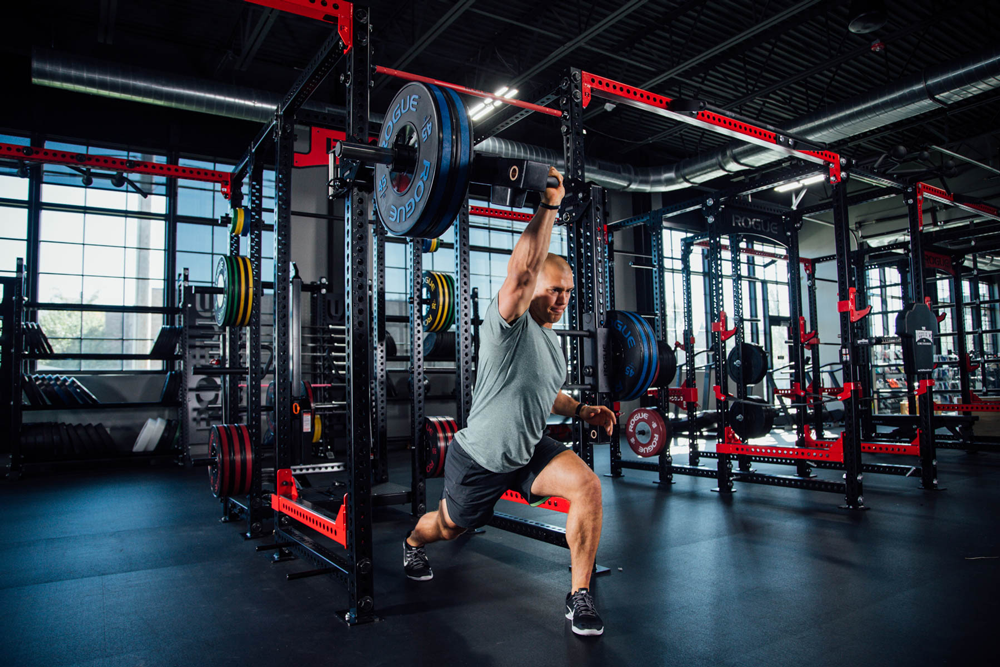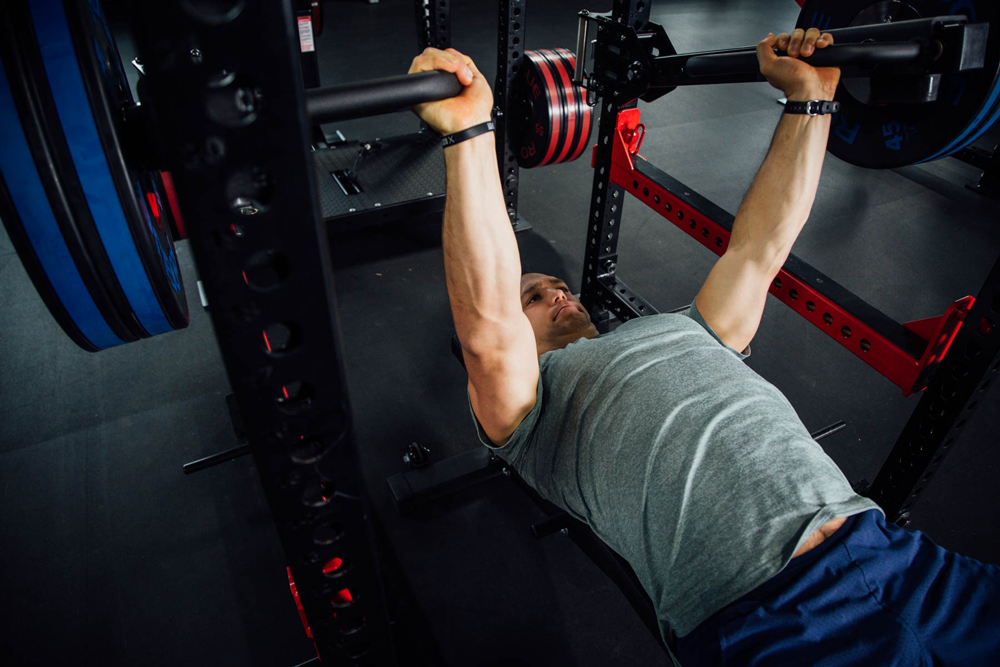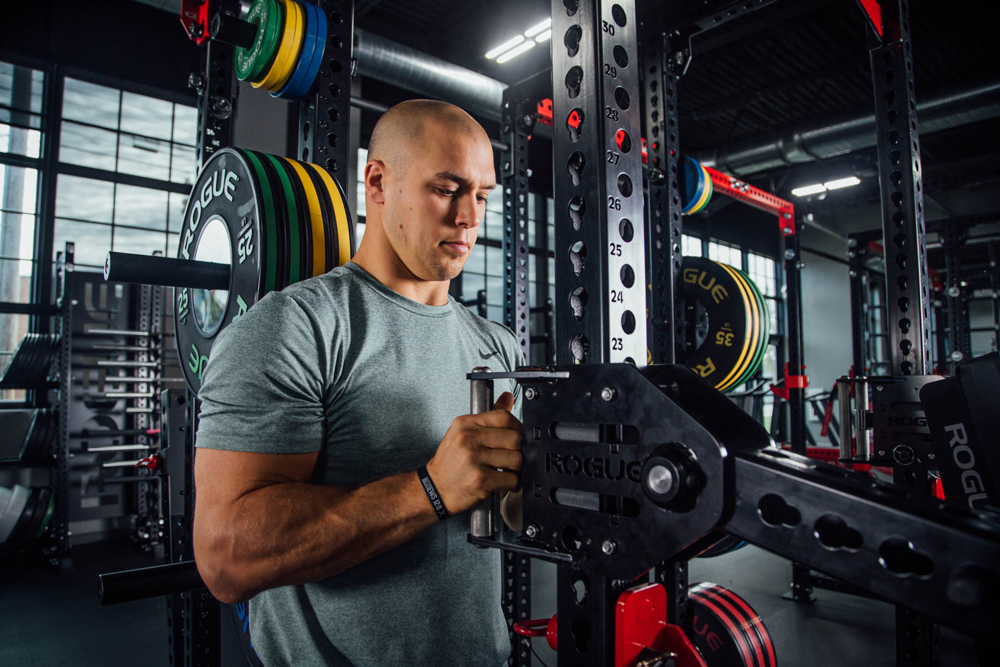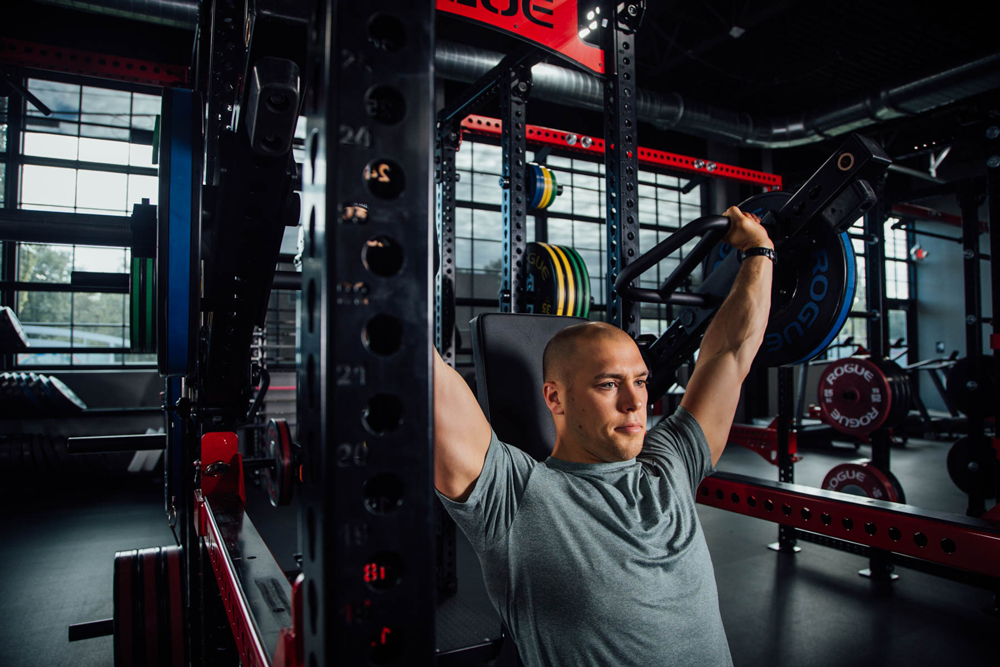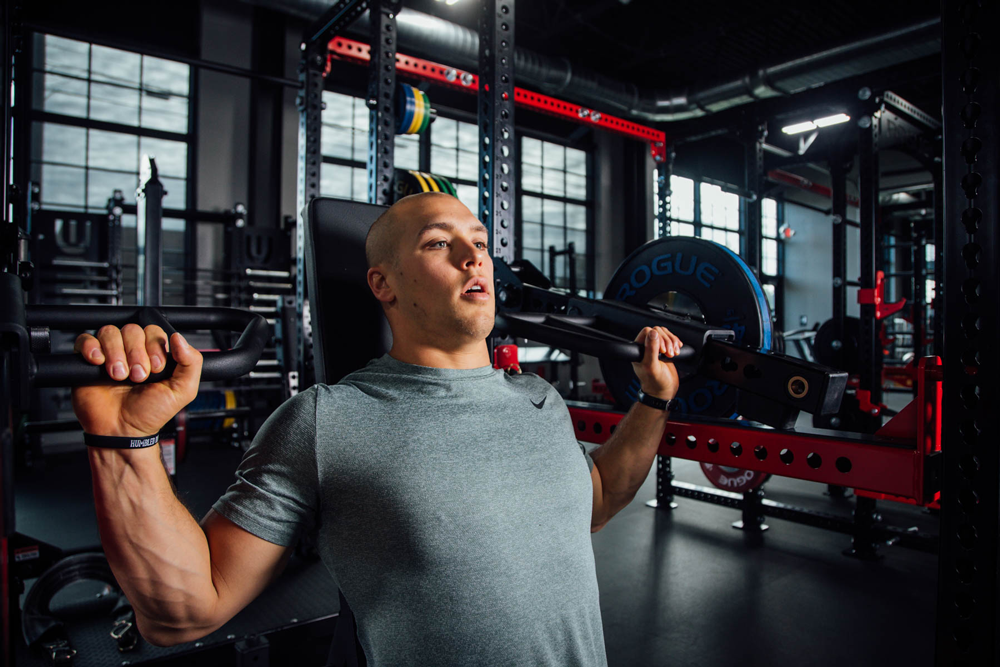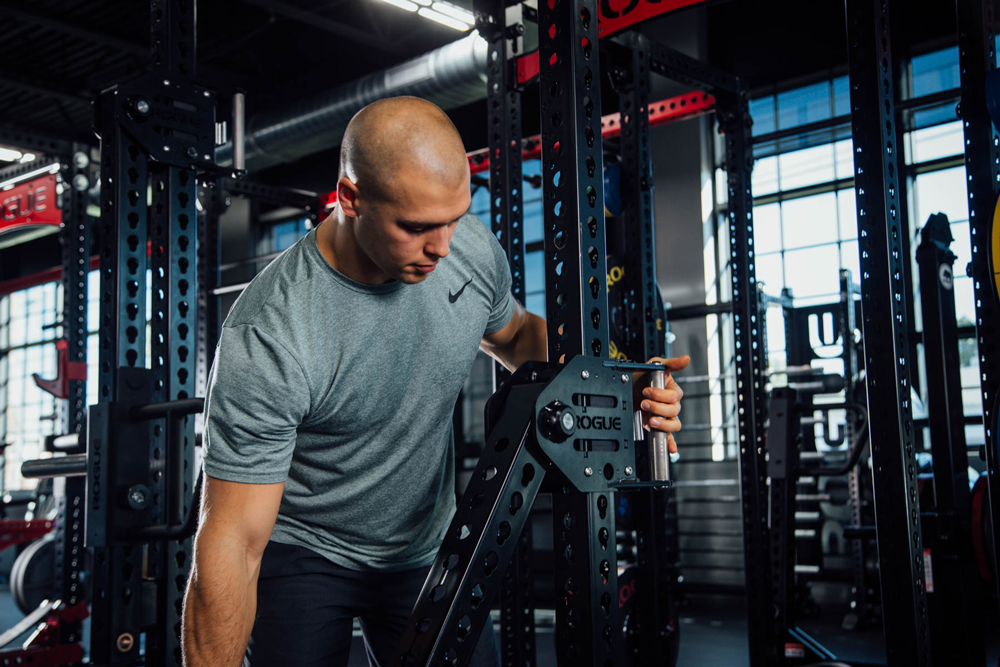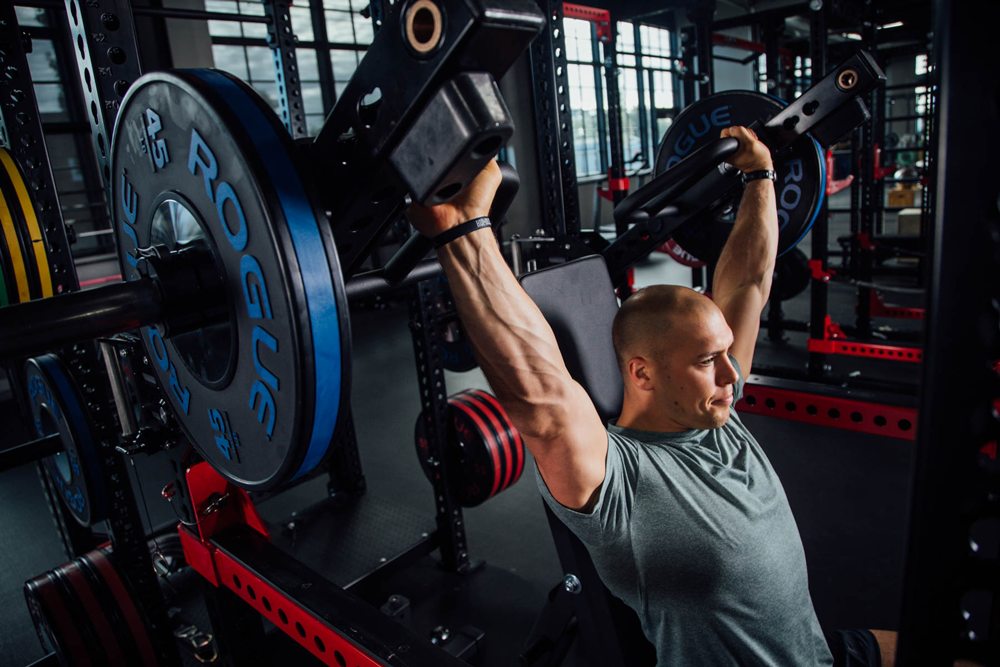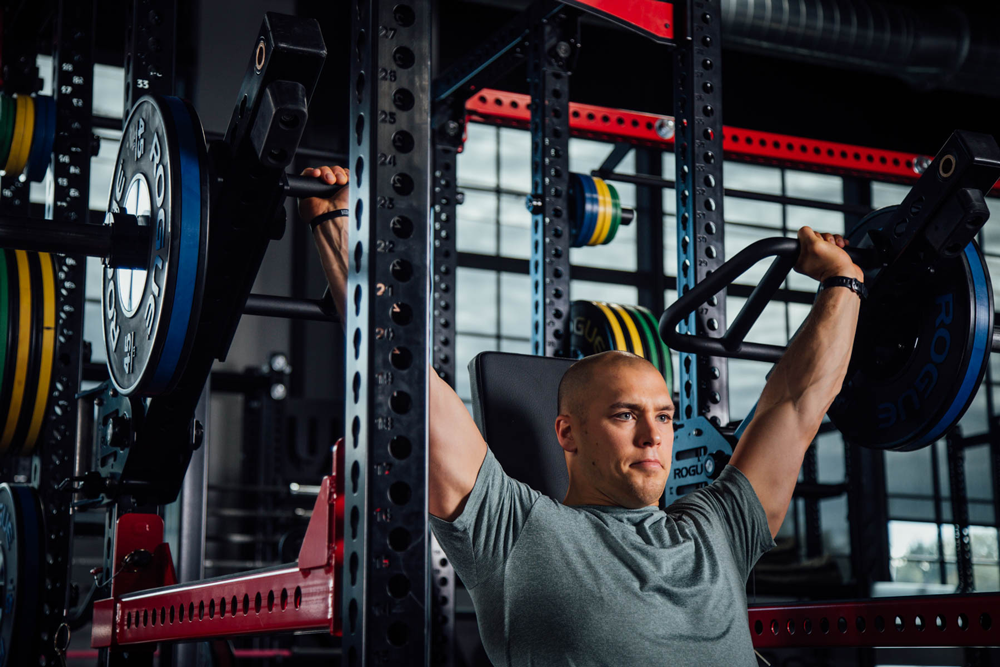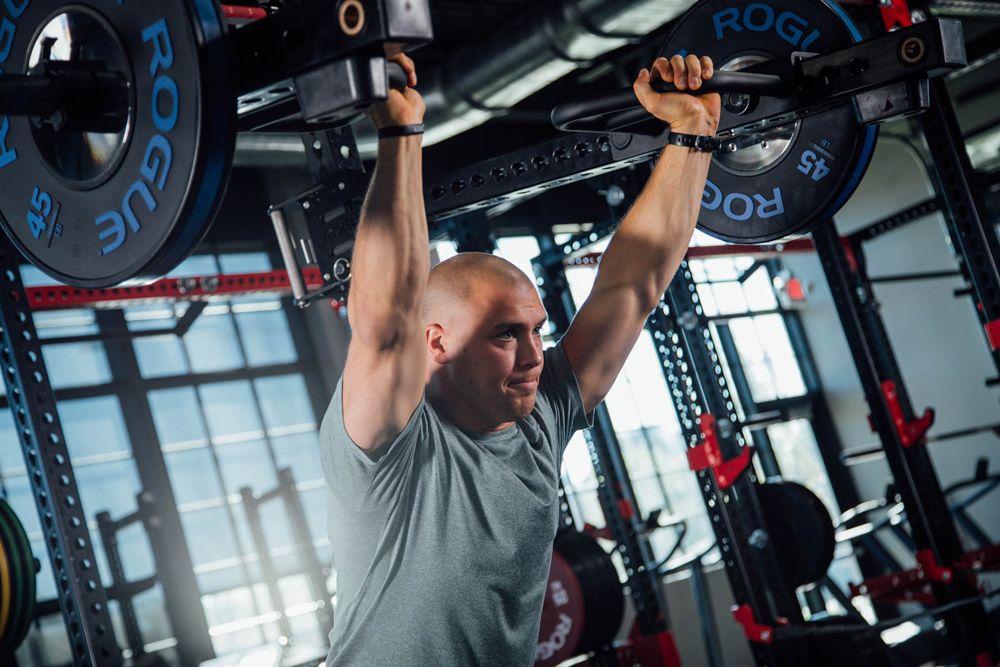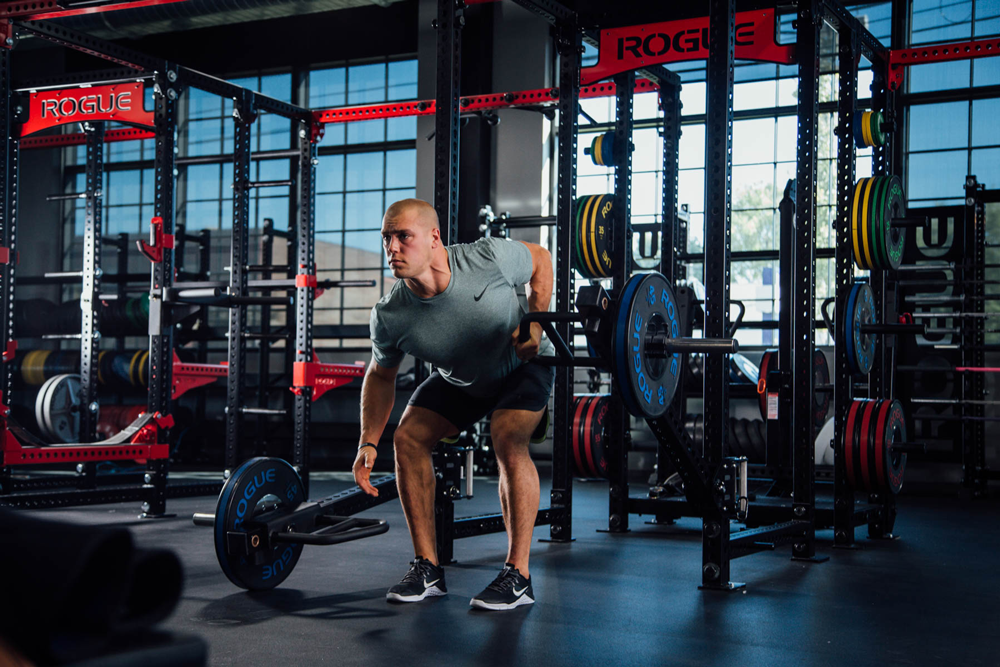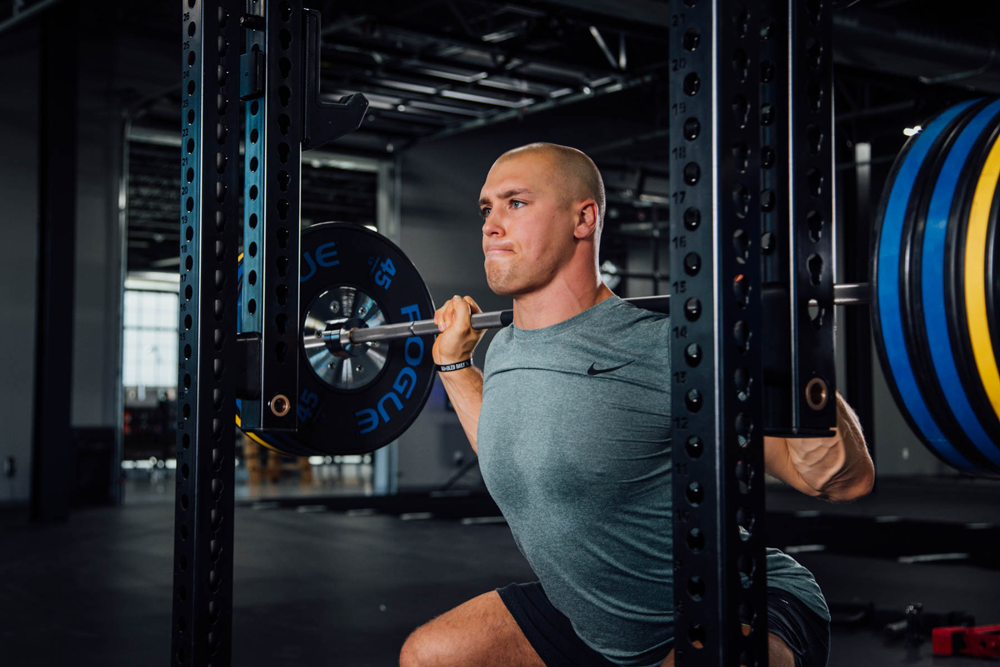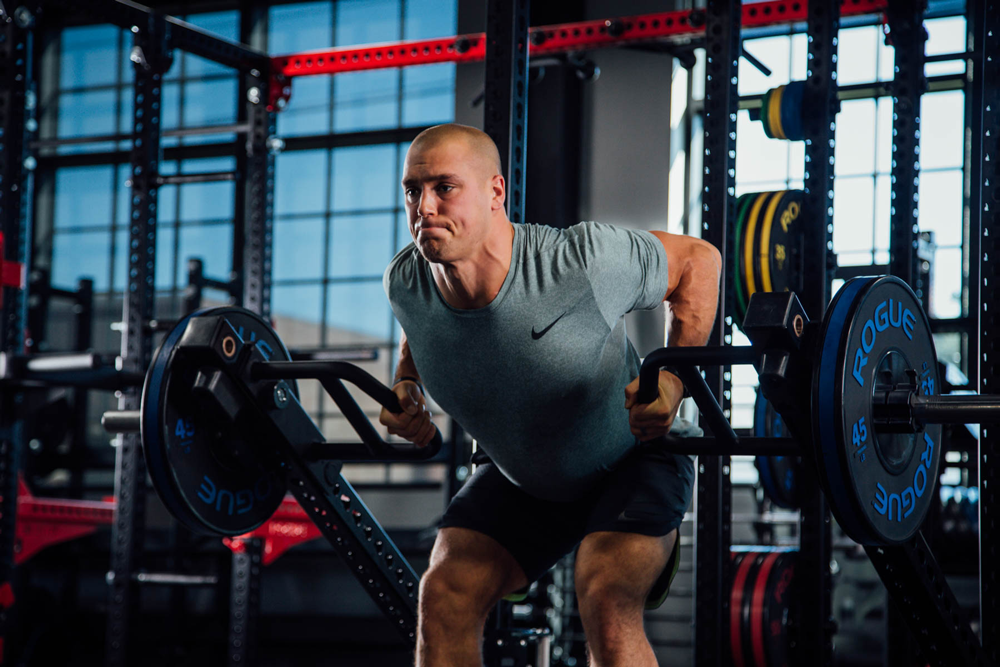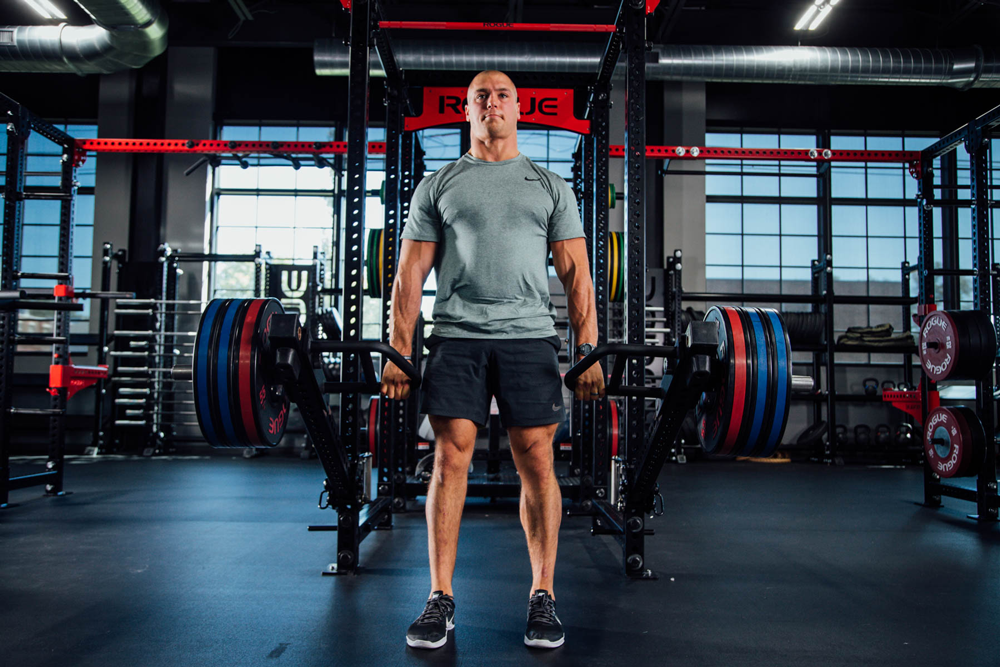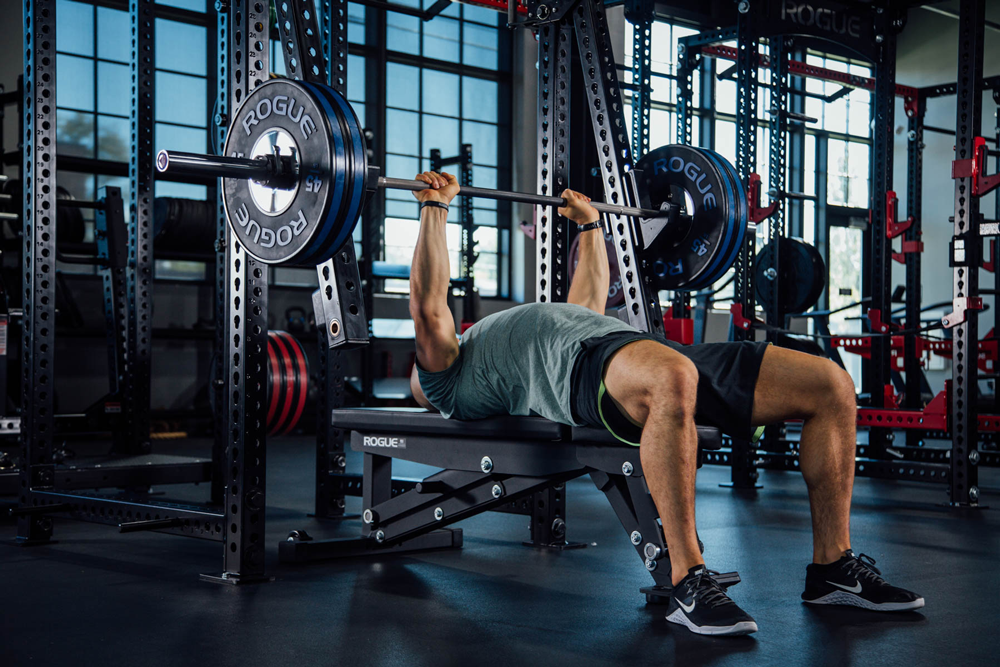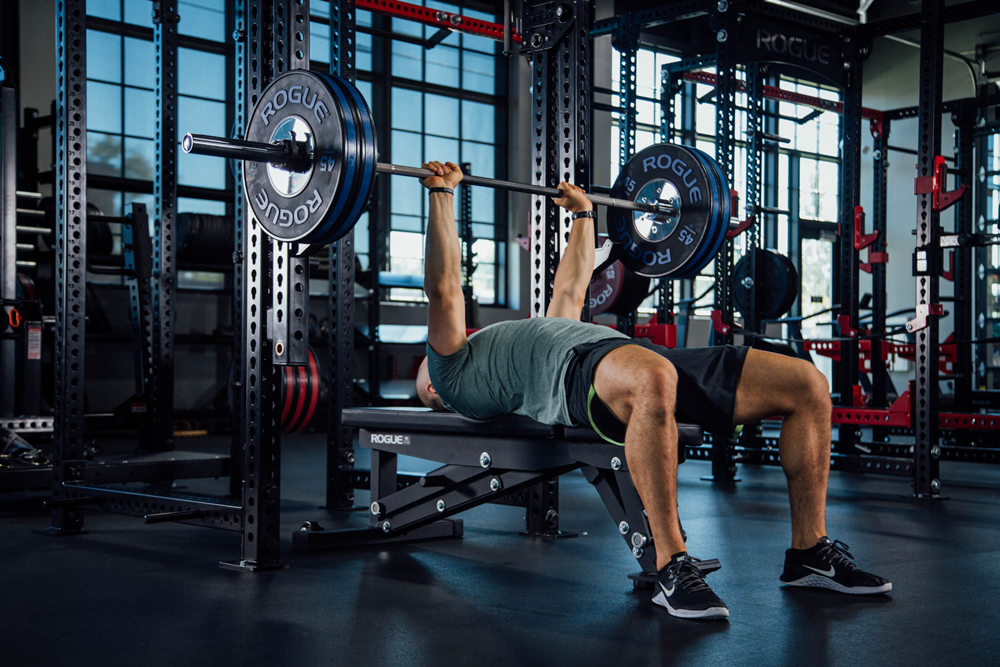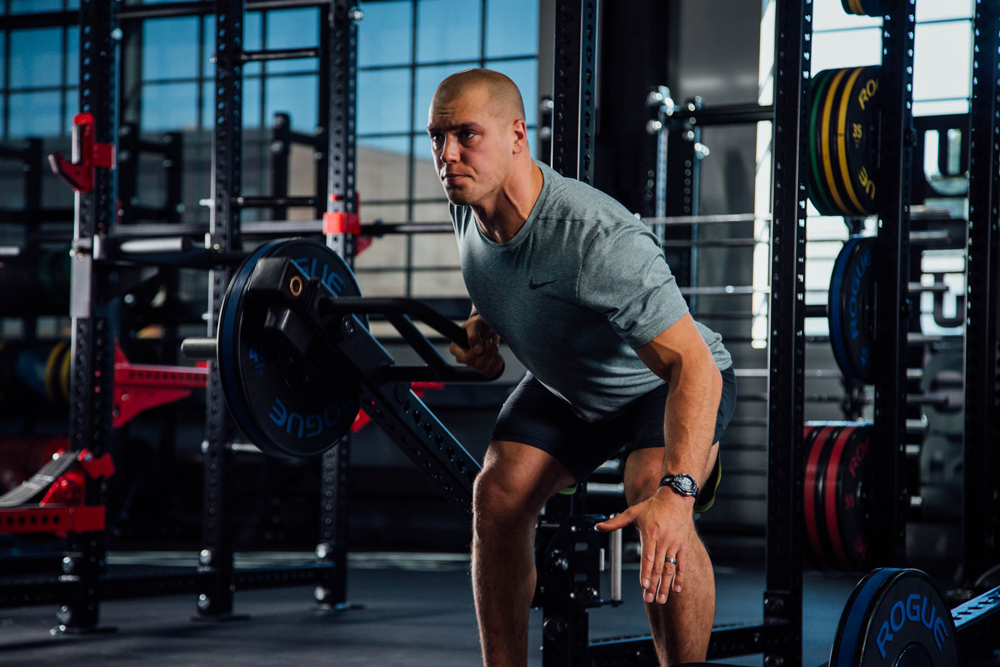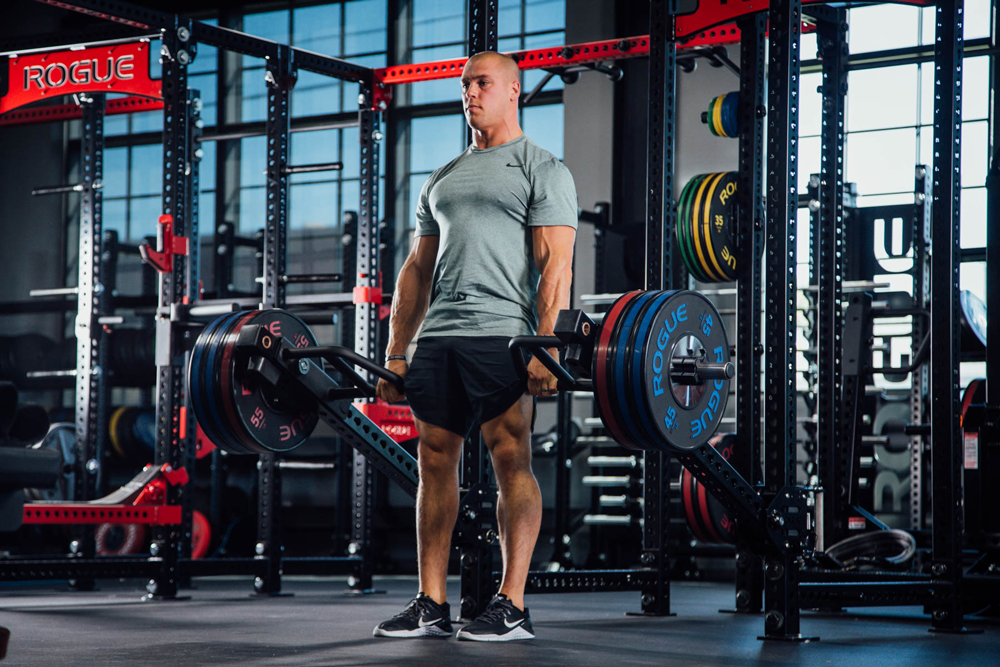 More On the Lever Arms
1

Two Sizes To Choose From

The arms included with the LT-1 Kit are available in Standard (48") or Short (35") length, which you can select from the dropdown menu. The 35" arm might be preferable for customers who plan to (a) attach the trolley to a smaller upright or (b) want to use the arms on the inside of a rack (where the 48" arm would not be compatible).

2

Construction & Finish

Each lever arm is made in the USA from 3x3" 11-gauge steel and finished in our medium gloss black powder coat. There is a rubber bumper on the base of the arms to keep them from damaging the powder coat on your rack when they make contact with the upright.

3

Handles & Weight Posts

We've paired the lever arms with quick-attach 1.25" handles, finished in a texture black powder coat with multiple grip options. These handles attach like J-cups, as a pin is inserted and the channel of the handle swings down. The handle is then locked into place using a black zinc finished knurled knob, which includes acetal washers on each side (detent pins replace the knobs on ML version). UHMW plastic is included inside the channel of the handle to keep the finish of the arms protected. On the opposite side of the handle, plates can be loaded via an uncoated stainless steel weight post, with a loadable length of 12". The handle includes laser-cut Rogue branding in the channel. An upgrade to our AH-1 Articulating Handle Kit is also available.
Additional Features of the LT-1 Monster Trolley
1

Moveable Attachment Points

Years in development, the LT-1 Trolley™ and Lever Arm Kit revolutionizes how athletes can reconfigure a Monster Power Rack for a wide range of movements. Using the knurled, stainless steel trolley handles, you can reposition the unit up and down an upright (via 4 acetal rollers) to your preferred height, then lock it quickly into place using the simple 1" Detent Pin.

2

Quality Rogue Manufacturing

All key components of the LT-1 Kit are manufactured in Columbus, Ohio, and held to Rogue's premium standard. This includes 3x3" 11-gauge steel lever arms, acetal rollers, 3/8" thick steel mounting brackets, and precision machined handles for both the trolley and arms. Bronze bushings at the hinge point of the trolley ensure smooth movement, and UHMW plastic (inside the trolley and handles) and rubber bumpers (at the base of the arms) keep your uprights' finish protected as you train. The kit includes laser-cut Rogue branding, MG and Texture Black finishes, and a handle and trigger design inspired by the vintage look of the Browning 50 Cal used during WWII.

3

Fast Rogue Shipping

The LT-1 50 Cal Monster Trolley™ and Lever Arm Kit ships unassembled. The weight of each assembled trolley+arm+handle is 71LB, so the total weight for the set is 142LB. Rogue prides itself on fast, professional shipping. If your Kit is in-stock and ordered by 3PM EST Monday-Friday, it will ship the same day. You can follow the progress of your order using the Rogue Shipping System.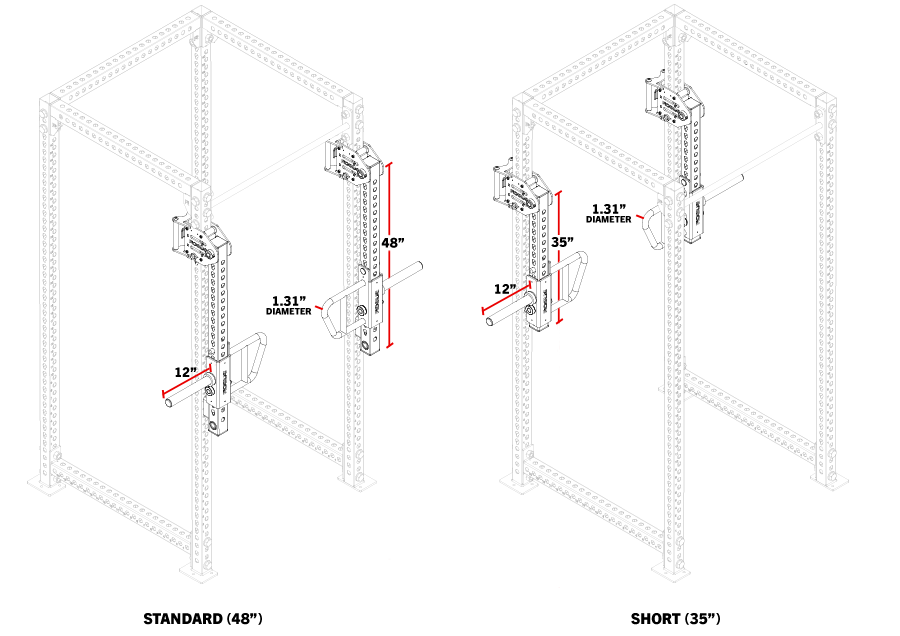 Gear Specs
| | |
| --- | --- |
| Brand | Rogue Fitness |
| Made In USA | Yes |
| Color | Black |
| Product Weight | 71LB (single side) 142LB (total) |
| Length | 48" Standard / 35" Short |
| Diameter | 1.25 Textured Black Handles |
| Other Product Specs | 3/8" Thick Steel Mounting Brackets |
| Steel Notes | 3x3" 11-Gauge Steel Lever Arms |
Add to Registry

Please choose the registry you want to add this product to:
Rogue LT-1 50 Cal Trolley & Lever Arm Kit
is rated out of
5
by
10
.
Rated

4

out of

5
by
ClintRD
from
Great addition to my gym
I've had these for about 2 weeks now and I've been holding out on reviewing them until they got a fair trial. I can say I would definitely buy them again. Adds a ton of movements to my workouts that I otherwise wouldn't get. I have the ML version and was initially disappointed that they don't have SS handles or the cool screw thingy for the handles or even the .50 cal triggers (just a rubber coated T handle) but I am happy with them and they function as advertised. Just wish they didn't cut cost so much for something thats only $100 cheaper. again, I would definitely buy them again, just a little disappointed aesthetically.
Date published: 2018-12-23
Rated

5

out of

5
by
Jeff A
from
Creativity is the key to increasing value of these
I keep finding ways to use these arms, attached are a few photos of lying bench rows. I used small bore pipe to hold the arms up, then when I start to lift the pipe falls and I can lower the arms to full extension for full rows.
Date published: 2019-03-26
Rated

5

out of

5
by
JoeA1999
from
Extremely well built and versatile
I've had this for about a year now and it's great! Rack takes a bit more time to reconfigure but I find it is worth it to have this extra capability. Jammer exercise is great for football training since it simulates the tackling motion. My son loves it for that reason. I would line to see some additional accessories for it. There is a lot of unrealized potential here. Maybe some adjustable supports to do decline, flat, incline bench outside the rack. Or a bar to connect the two arms for hip thrusters, etc
Date published: 2019-12-27
Rated

4

out of

5
by
Hyrum
from
Owner
I have had my 48" Lever Arm for a week now I really like it mostly. so for there are some things I don't like, one is the weight post are not as heavy duty as I would expect from Rogue and they are too short to put much weight on. The other thing is the weight posts are too small so the weights move around a lot and there to small to put a clamp on, the clamps just pull off. I will let you know as time goes by if ther is anything else.
Date published: 2019-02-04
Rated

4

out of

5
by
GShal
from
Amazing, solid and versatile
Absolutely love this. The number of movements go on. So easy to set up and transition from one move to another and with bands added into the mix this becomes a must. This really is 5 out of 5 but I have 4 because I think Rogue need to consider the plastic ends that come off when you remove a plate. I find this a bit irritating and for the price I thought a better solution would be a metal end cap perhaps? It's a small niggle. I could go on about this piece of kit, it's really changed my workouts and training. Highly recommend
Date published: 2019-12-27
Rated

5

out of

5
by
Jeff A
from
Amazing product, superb versatility
Love the trolley lever arm setup, amazing for bodybuilding and powerlifting workouts. I use the safety spotter arms to position the lever arms for leg presses too. Couldn't be happier.
Date published: 2019-02-14
Rated

5

out of

5
by
Alexie
from
Tank Tank Tank
So versatile, dead lift, cleans, push press, leg press with a bench, and much more! overall its a great add to my RM3 love it, recommended. 10 out of 10.
Date published: 2019-11-06
Rated

4

out of

5
by
Anonymous
from
Expands versatility of the rack, 1 recommendation
These are a great addition to the rack. Yes they are costly but they are quality and allow you to do numerous exercises. You are limited really only by your imagination with these. 1 update I think should be made is that the arms should have laser cut hole numbers like the uprights
Date published: 2020-05-07